Valentine's Day Wine Pairing Dinners
January 19, 2017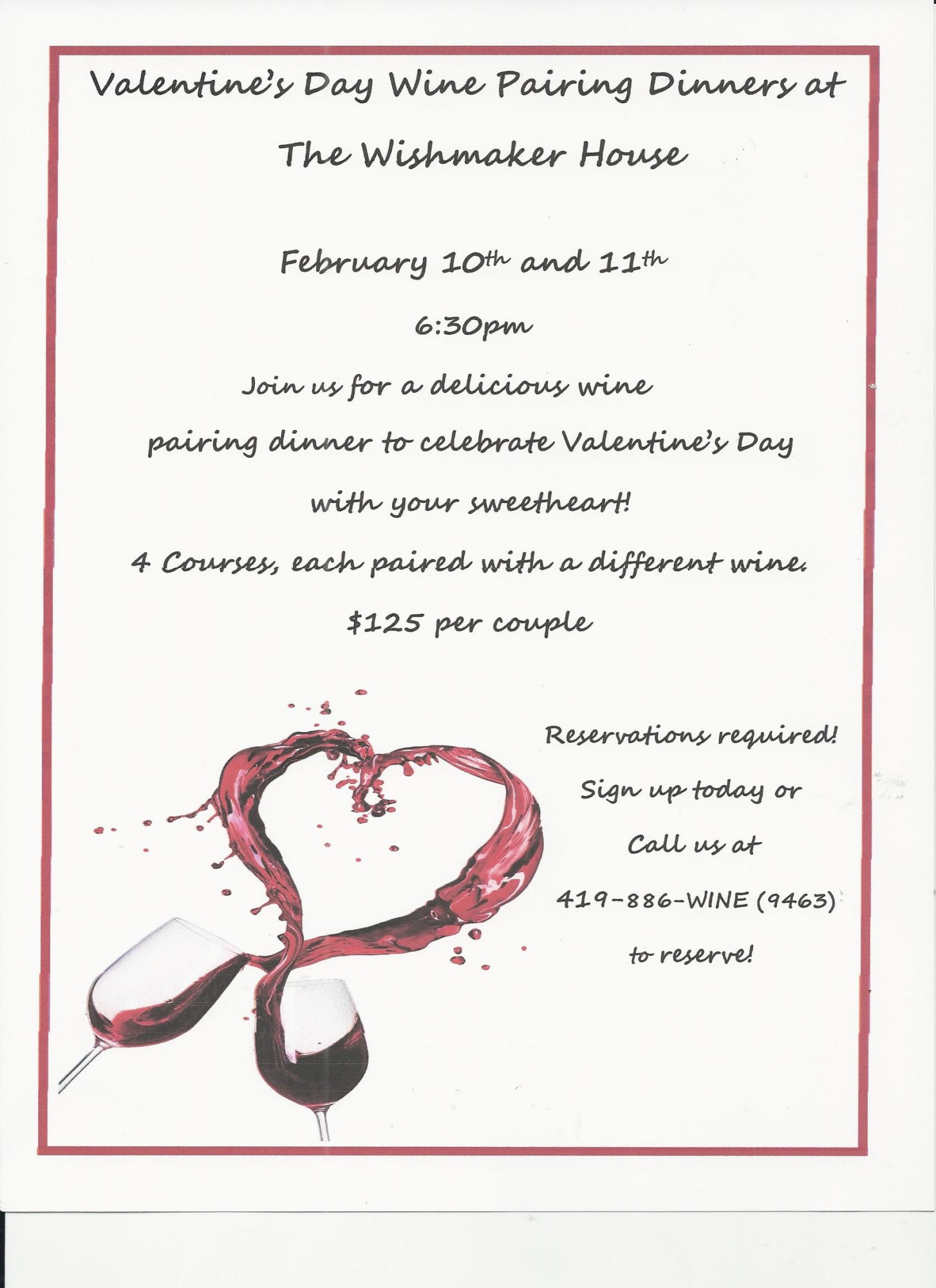 Looking for the perfect Valentine's Day gift? We have plenty to offer at the Wishmaker House! Buy your sweetheart some wine, join us for one of our fabulous wine pairing dinners, or book an overnight stay in one of our romantic guest rooms!
Wine Pairing dinners will be February 10 & 11. Dinners are four courses and each course is paired with a different wine. Seatings are at 6:30pm each evening. Reservations are required. Cost is $125 per couple. There will be no regular dinner service on 2/10 or 2/11.
To book an overnight stay or to make wine pairing dinner reservations call us at 419-886-9463!
Blog Archive
Related Topics
« Back to Blog