Dine to Donate for the Robinson Family
August 3, 2015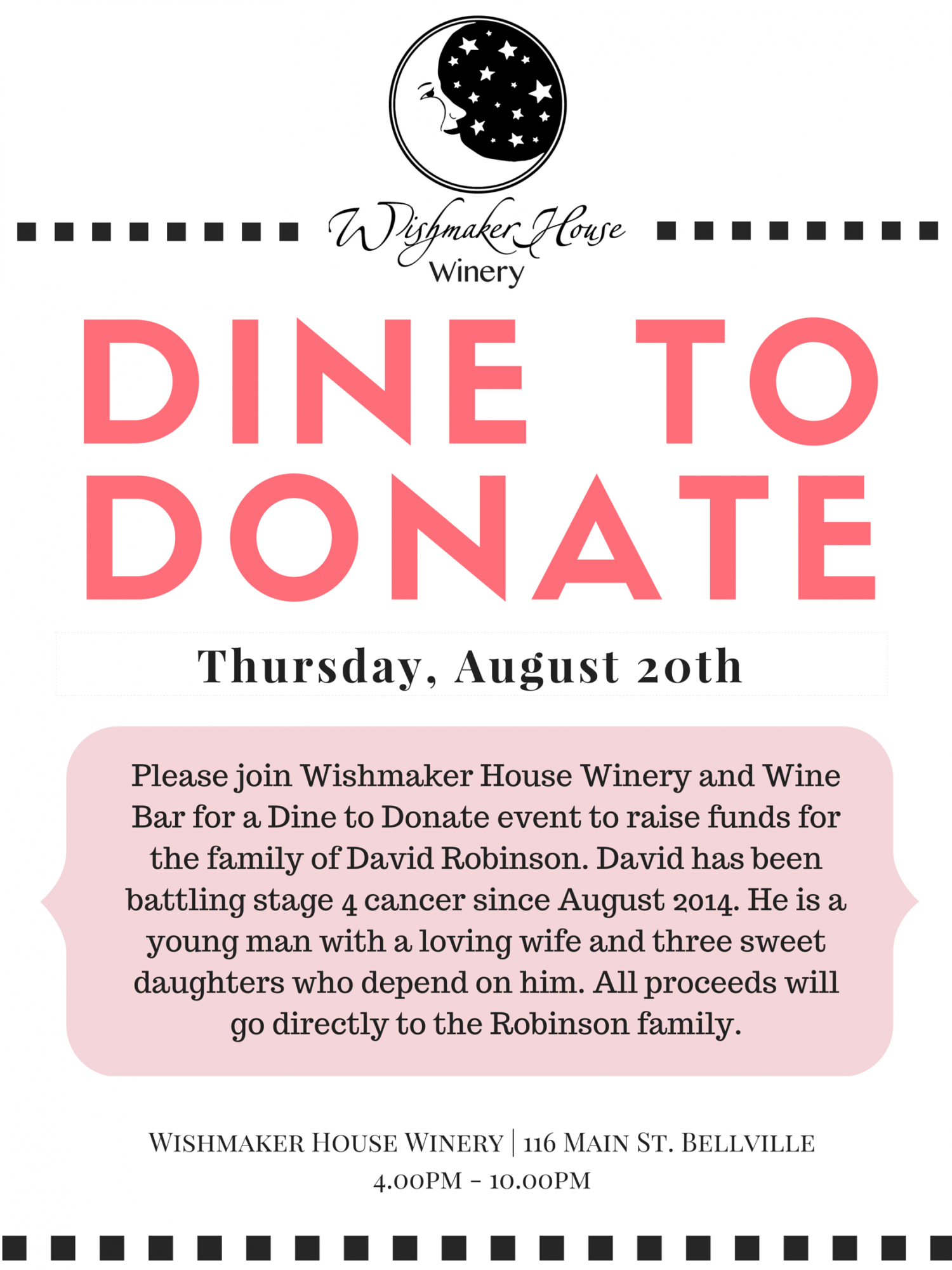 Please join Wishmaker House Winery and Wine Bar for a Dine to Donate event to raise funds for the family of David Robinson. David has been battling stage 4 cancer since August 2014. He is a young man with a loving wife and three sweet daughters who depend on him.

There will be live music beginning at 5:30pm by Luke McGhee and Cory Smith.

All proceeds from the evening will go directly to the Robinson family.
« Back to Blog